Chili Stuffed Cheeseburger
Let's get grilling
Instructions
1
Pour approximately 2 ounces of chili into 4 of the cupcake pan cups then set in the freezer for 20–30 minutes until the chili disks are completely frozen.
2
As the chili freezes, prepare grill for 2-zone cooking, placing pre-heated Kingsford® charcoal briquets on one side of the charcoal grate to create a hot and a cool zone.
3
Remove the cupcake pan from the freezer and remove the chili disks (note, if the discs don't easily come out simply place a plate on top of the pan, invert, and run warm water over the bottom of the pan until the discs slide out).
4
Divide ground beef into four portions then gently form patties around the frozen disks of chili so they are completely covered. Season chili stuffed patties with Kosher salt and ground black pepper.
5
Place patties on the hot side of the grill and cook for 3–4 minutes per side until nicely charred. Move patties to the cooler side of the grill, cover, and allow them to cook until the chili is heated completely through (approximately 6–8 minutes), adding a slice of cheese to each during the last minute of cooking (note: when the chili is completely thawed the burgers will give when pressed in the center). Place chili stuffed cheeseburgers on buns and serve immediately.
---
Ingredients
---
Ingredients
15 oz. chili (no beans)

ground beef (preferably an 80/20 blend)

Kosher salt and ground black pepper

sharp cheddar cheese

hamburger buns
For safe meat preparation, reference the USDA website.
---
Adventurous Eats
---
Take your taste buds outside their comfort zone with these unexpected twists on grilling favorites.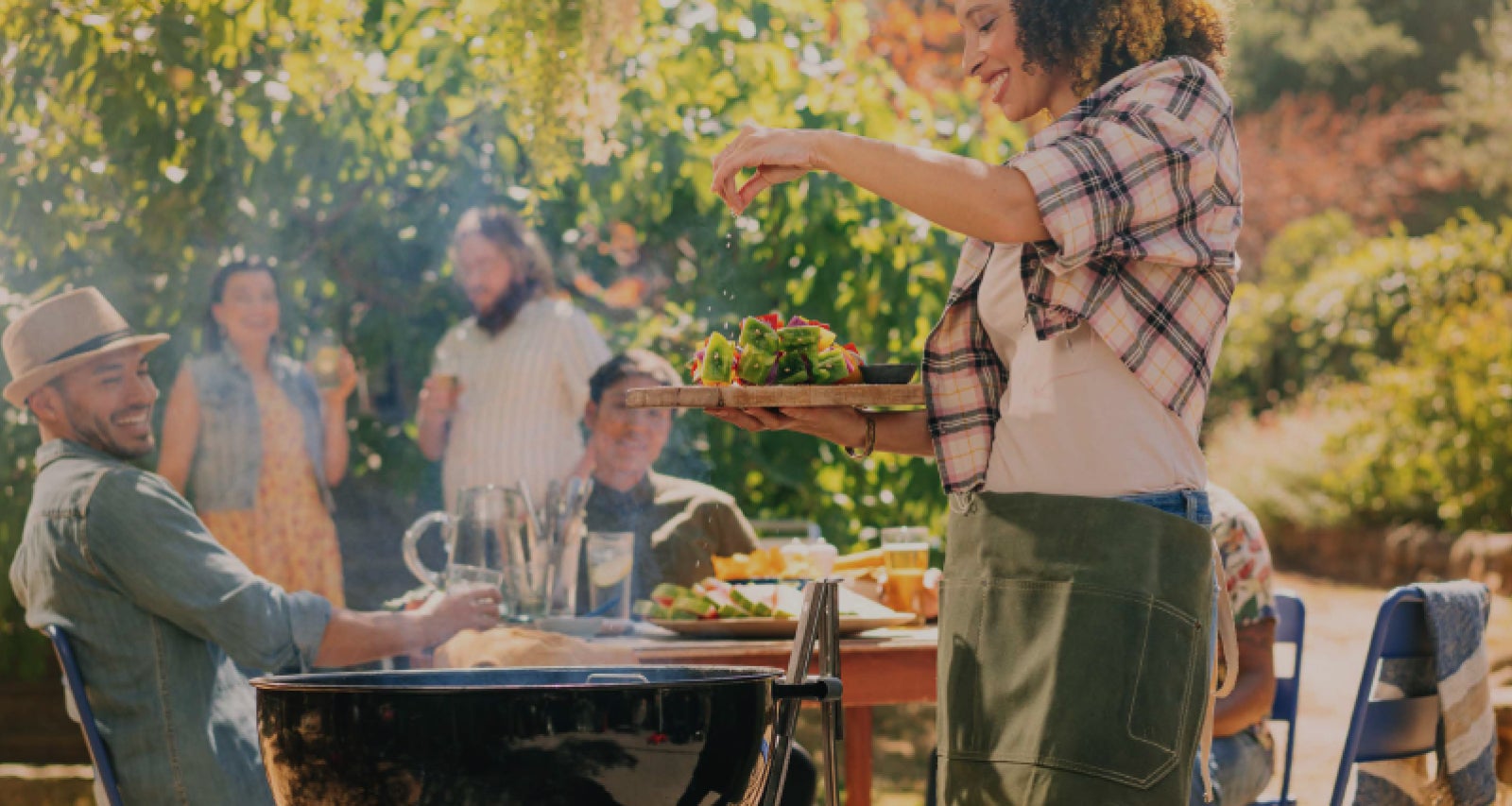 Light your fire with all new Kingsford® products.
Explore our full range of charcoal, pellets and flavor boosters to take your grilling to the next level.