Grilled Salmon with Basil Vinaigrette
Try our flavorful grilled salmon recipe with basil vinaigrette. For great-tasting BBQ salmon, grill with Kingsford® Signature Flavors Basil Sage Thyme briquets or pellets.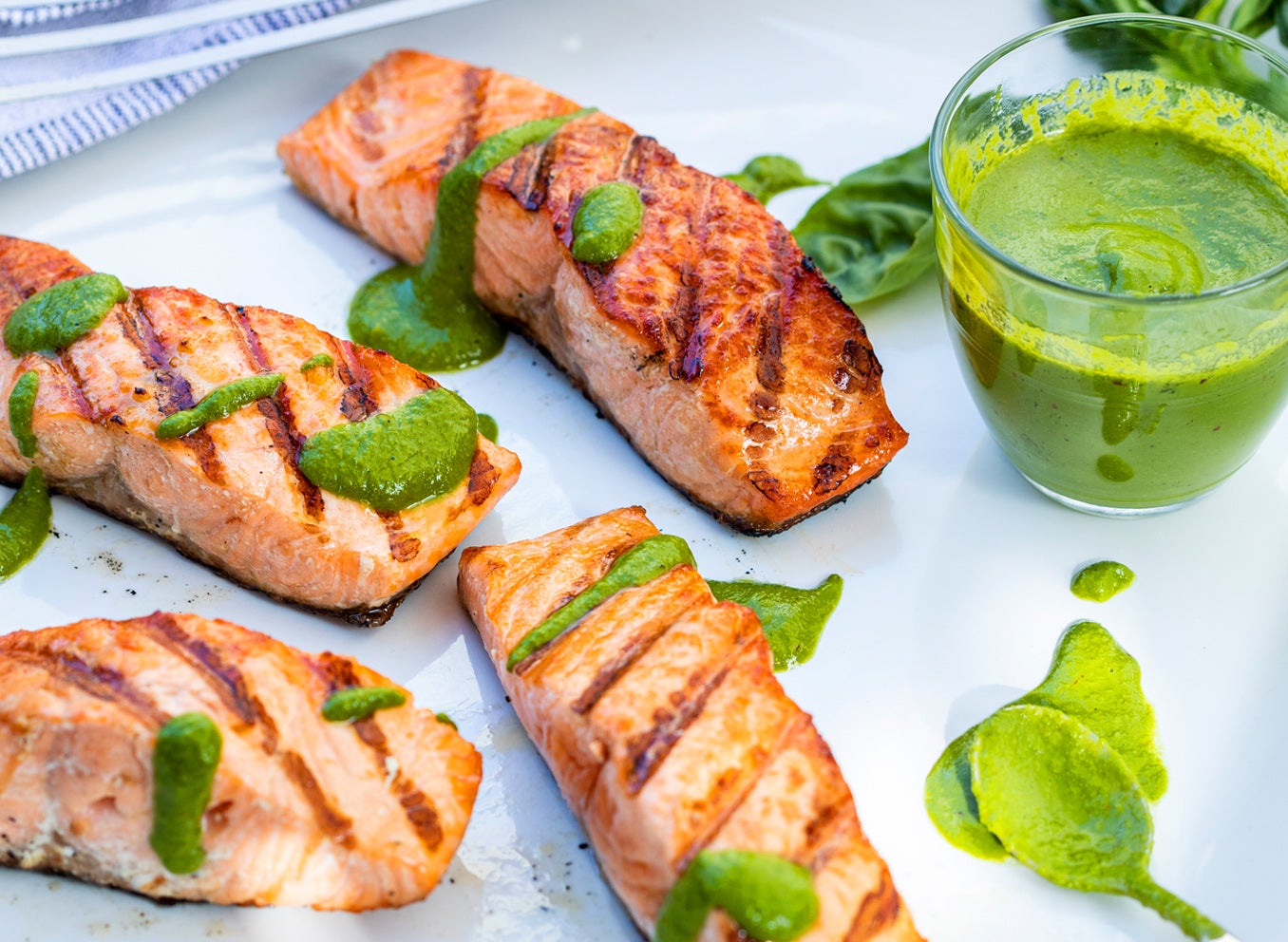 Let's get grilling
1
To make the dressing, place the shallot, basil, garlic, pepper flakes, ½ cup olive oil and lemon juice in a high-speed blender. Puree until mostly smooth. Season to taste with salt and pepper and set aside. If a thinner consistency is desired, stir in water.
2
If using Kingsford® Signature Flavors Briquets: Preheat a charcoal grill to medium-high heat using Kingsford® Basil Sage Thyme Charcoal and Flavor. Grease the grates with oil.
3
If using Kingsford® Signature Flavors Pellets: Preheat a pellet grill by heating to 400°F using Kingsford® Signature Flavors Basil Sage Thyme pellets. Grease the grates with oil.
4
Brush the salmon fillets with the remaining 2 tablespoons oil. Season generously with salt and pepper. Place on the grill flesh side down and cook, undisturbed, for 4 minutes. Gently flip and cook for another 3–4 minutes,until the salmon is cooked through but still pink inside. Transfer to a platter and drizzle fillets with the vinaigrette. Garnish with fresh basil and serve immediately.
---
Ingredients
---
small shallot, quartered

tightly packed fresh basil leaves, steams removed (about 4 ounces), plus more for garnish

garlic

red pepper flakes

olive oil, plus 2 tbsp.

lemon juice, plus more to taste

kosher salt and ground black pepper, to taste

salmon
For safe meat preparation, reference the USDA website.
---
Adventurous Eats
---
Take your taste buds outside their comfort zone with these unexpected twists on grilling favorites.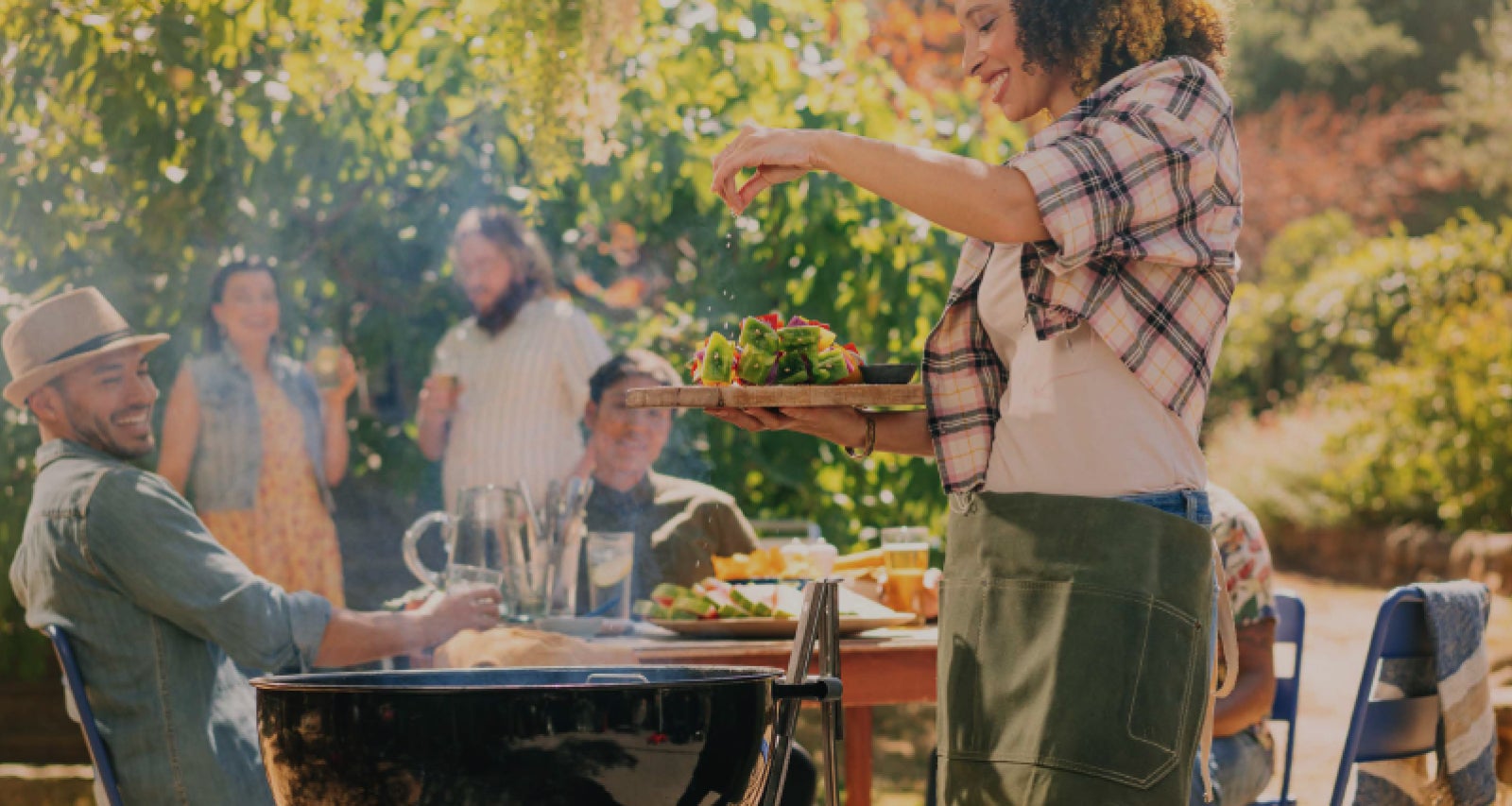 Light your fire with all new Kingsford® products.
Explore our full range of charcoal, pellets and flavor boosters to take your grilling to the next level.