Beer-Marinated Grilled Chicken Tacos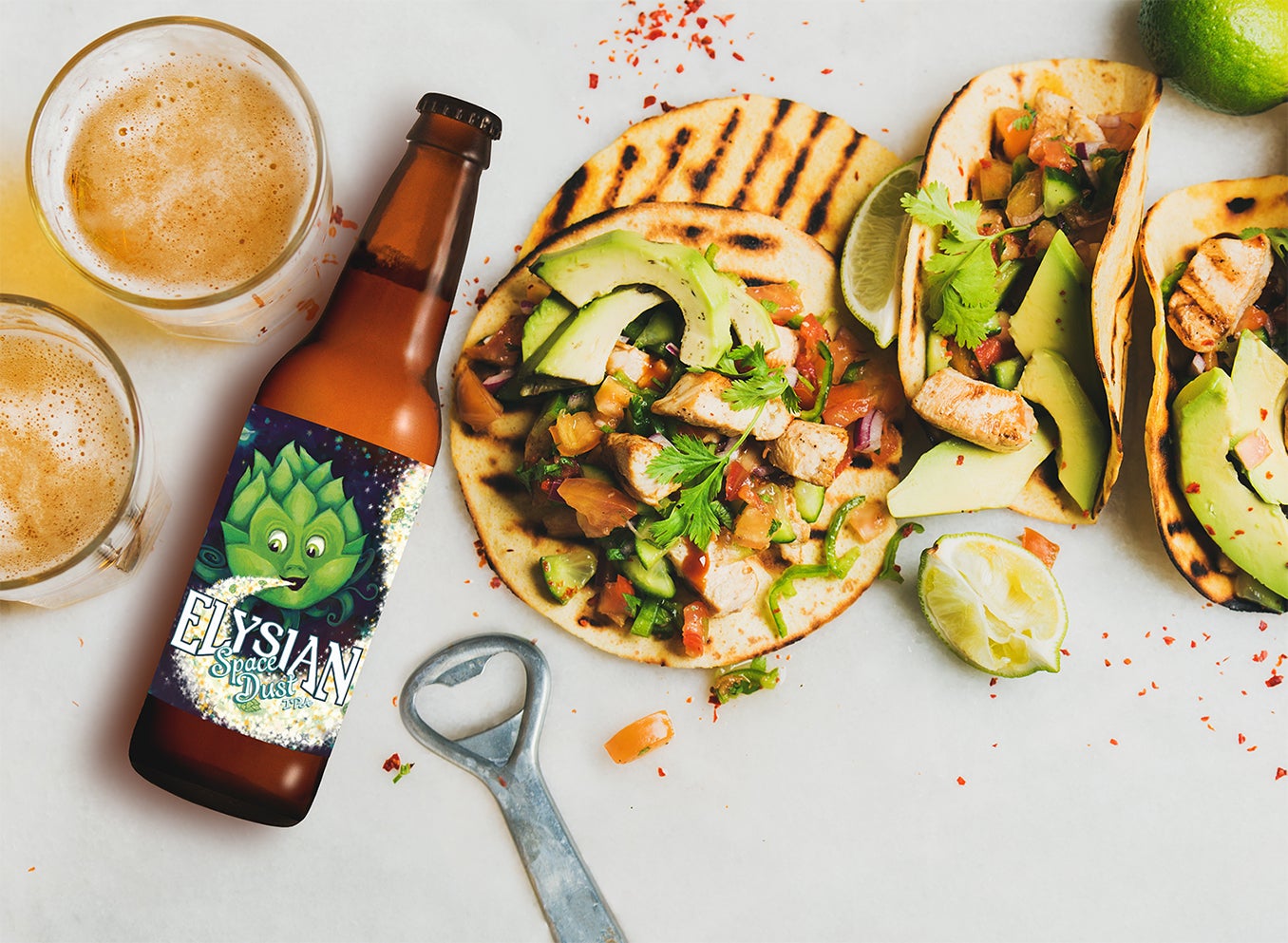 Let's get grilling
1
In a small bowl, mix the Space Dust IPA, oil, juice of 1½ limes, garlic, paprika, onion powder, cumin, salt and pepper until well combined. Pour into a Glad zipper bag along with the chicken thighs. Seal the bag, removing excess air, and toss the chicken inside the bag until evenly coated. Refrigerate for at least 2 hours, up to overnight.
2
If using Kingsford® Signature Flavors Briquets: When ready to cook, preheat a charcoal grill to medium-high heat (about 450°F) using Kingsford® Garlic Onion Paprika Signature Flavors charcoal briquets. Brush the grates with oil.
If using Kingsford® Signature Flavors Pellets: When ready to cook, prepare a pellet grill using Kingsford® Signature Flavors Garlic Onion Paprika hardwood pellets by heating to 400°F. Brush the grates with oil.
3
Remove chicken from the marinade and shake off excess. Place on grill and cook for about 5-6 minutes on each side, or until fully cooked. Remove from the grill, let rest for 5 minutes, and cut into thin slices.
4
While the chicken is resting, mash the avocados. Season with the juice from the remaining half of the lime and salt, to taste.
5
To assemble tacos, pile chicken into tortillas and top with lettuce and guacamole. Serve hot.
Note: To make quick pickled red onions, place thinly sliced red onions in a bowl. Cover with red wine vinegar and stir in a large pinch of sugar and salt. Let sit for at least 10–15 minutes before using, or refrigerate until ready to use.
---
Ingredients
---
Elysian Space Dust IPA

olive oil

juice of 2 limes

minced garlic

paprika

onion powder

cumin

kosher salt, plus more to taste

freshly ground black pepper

boneless, skinless chicken thighs

large avocados

pickled red onions (optional, see note)

shredded iceberg lettuce

taco-sized corn tortillas, warmed
Recipes containing alcohol are intended for those 21 years of age and older only. Please drink responsibly.
For safe meat preparation, reference the USDA website.
---
Adventurous Eats
---
Take your taste buds outside their comfort zone with these unexpected twists on grilling favorites.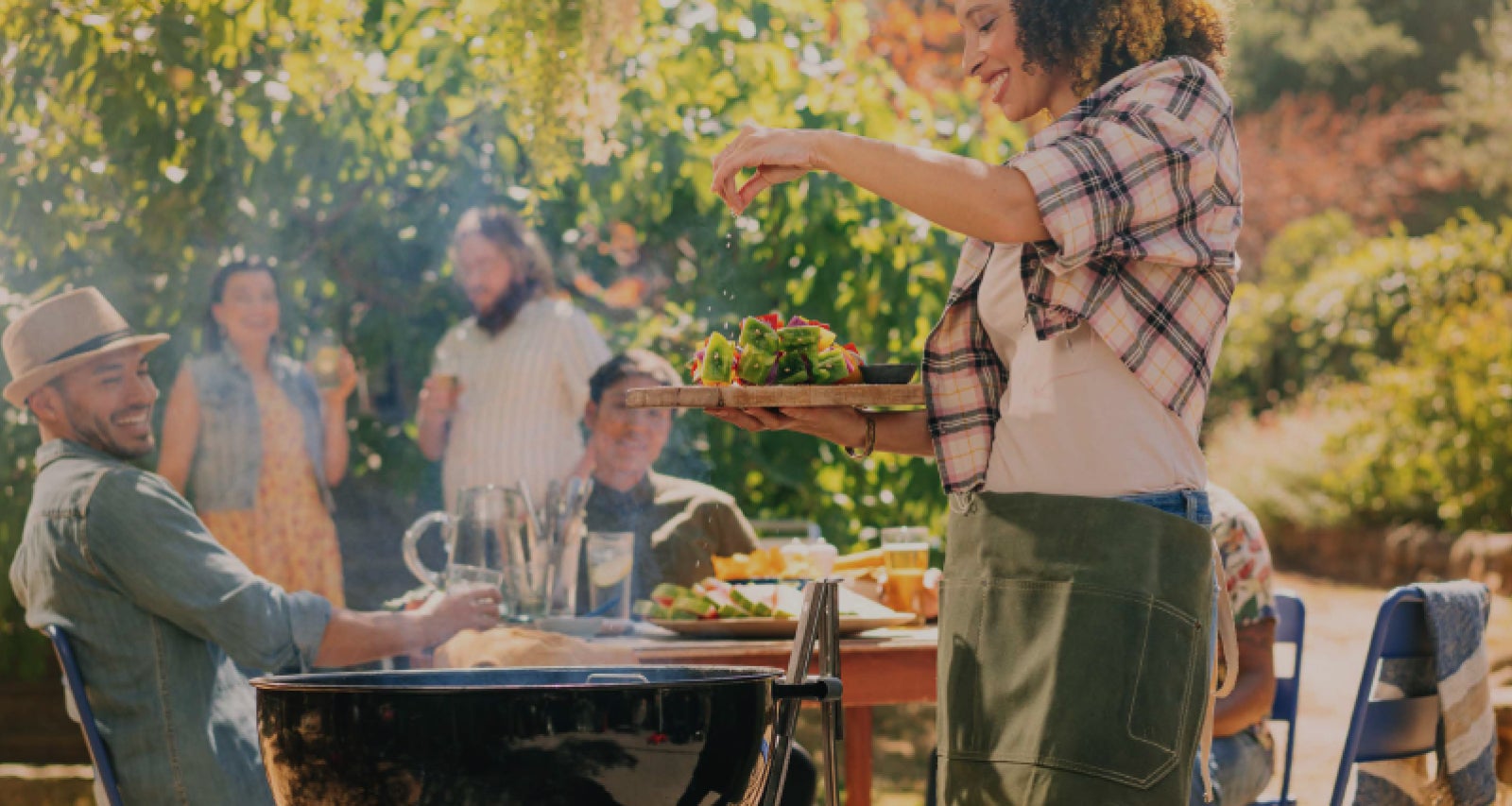 Light your fire with all new Kingsford® products.
Explore our full range of charcoal, pellets and flavor boosters to take your grilling to the next level.