Pakistani Cauliflower Steaks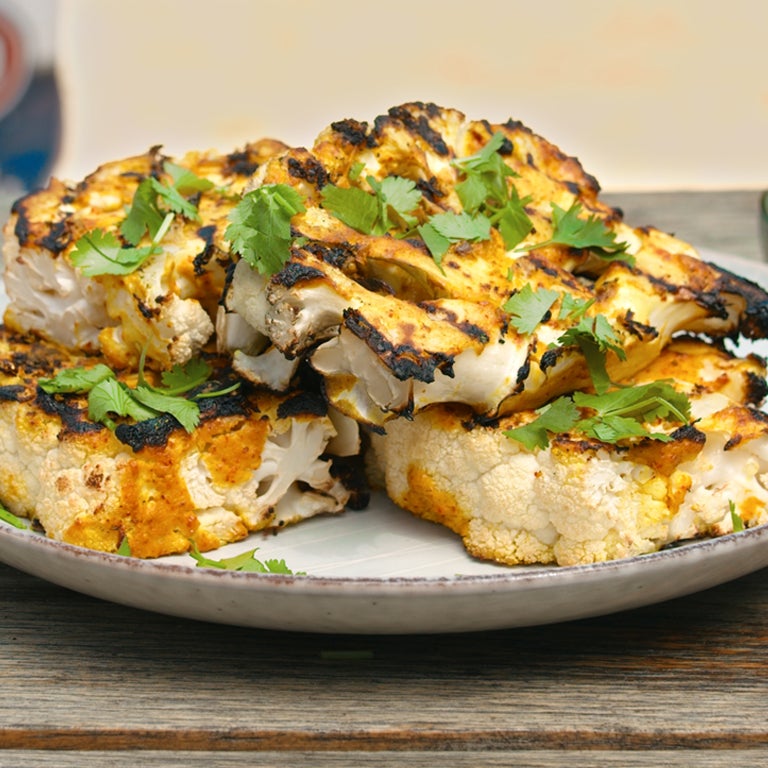 Let's get grilling
1
In a medium-sized bowl, whisk together the yogurt, olive oil, coriander, paprika, turmeric, curry powder, chili powder, salt, garlic and ginger until smooth. Set aside.
2
Remove the outer leaves from each cauliflower head. Cut off the bottom stem end to create a flat base that you can stand up. Use a large, sharp knife to trim away the outer edges, then cut the remaining middle part of the head into 2–3 steaks. (Save the edges for another use).
3
Carefully rub or brush the steaks with the tandoori paste on both sides. Refrigerate for at least 30 minutes, up to overnight.
4
Build a charcoal fire for both direct and indirect cooking using Kingsford® Charcoal by situating the coals on only one side of the grill, leaving the other side void. Close the grill lid and preheat to 375°F.
5
Oil the grates well. Gently place the steaks on the hottest part of the grill. Cover and cook for about 4–5 minutes on each side, taking care not to burn the cauliflower. Move to the cooler side of the grill and cover, continuing to cook for another 3–5 minutes, until crisp-tender. If you have any leftover tandoori paste, you can serve it with the hot cauliflower. Enjoy!
---
Adventurous Eats
---
Take your taste buds outside their comfort zone with these unexpected twists on grilling favorites.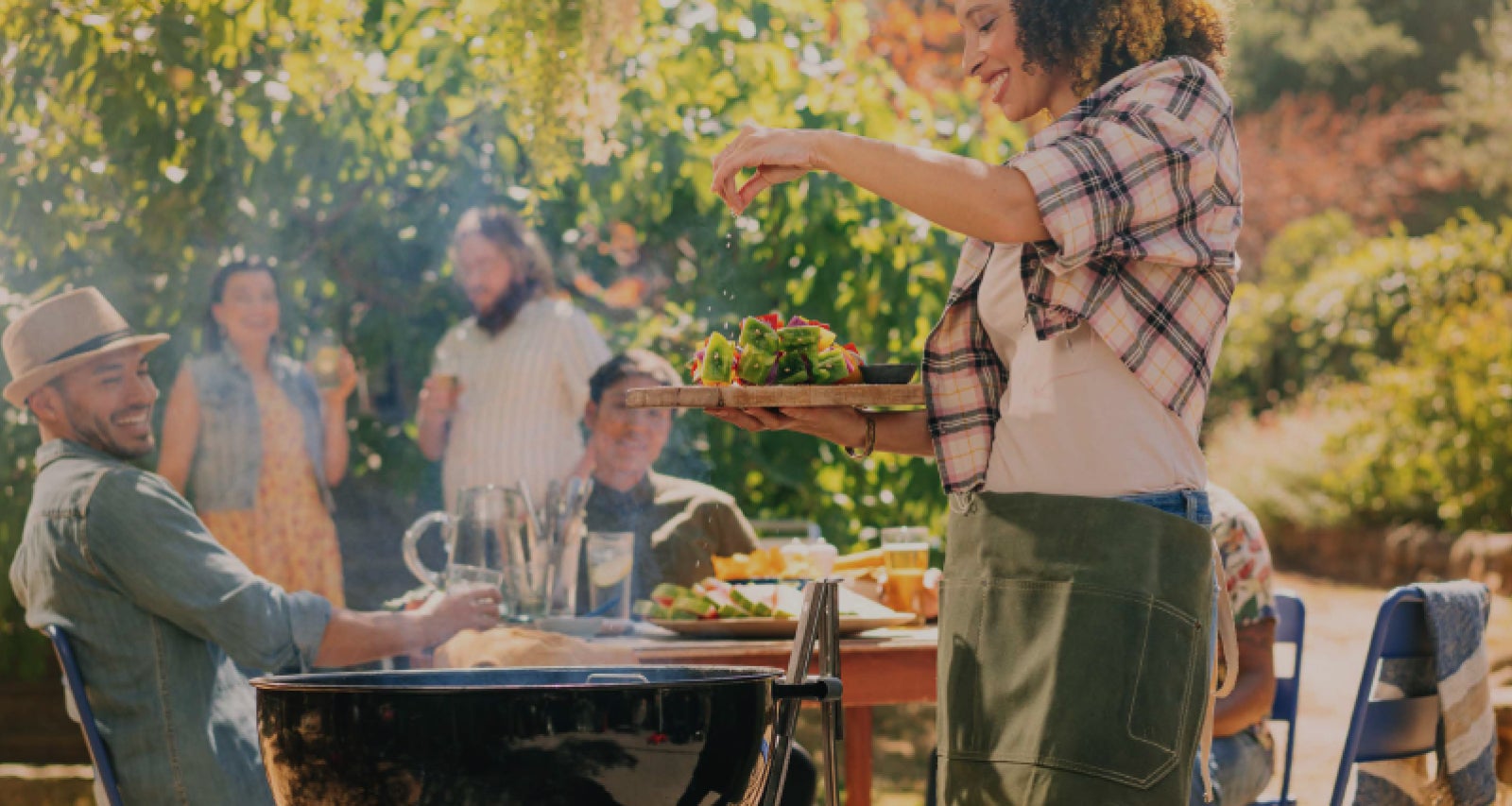 Light your fire with all new Kingsford® products.
Explore our full range of charcoal, pellets and flavor boosters to take your grilling to the next level.