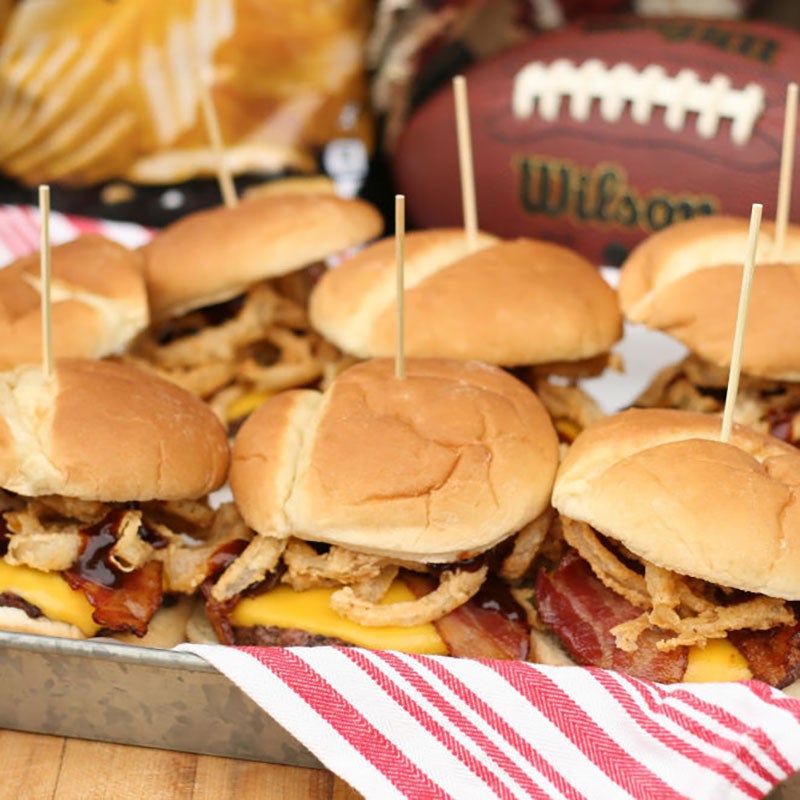 Let's get grilling
Buttermilk Onion Rings
1
Buttermilk Onion Rings
Whisk together full-fat buttermilk and eggs in a large bowl.
2
Slice yellow or sweet onions into thin slices. Separate onion slices and soak in buttermilk/egg mixture. Cover with plastic wrap and refrigerate for 1 hour and up to 24 hours.
3
Mix flour, cornstarch, and spices in a large pie plate or baking dish. Gently shake off excess buttermilk mixture and coat onion rings with dry coating.
4
Preheat the corn or canola oil in a large cast iron skillet to 375°F. Use a digital thermometer to accurately measure the temperature.
5
Working in small batches, fry the onion rings for about 2 minutes or until they are lightly golden brown. Carefully remove the onion rings with a stainless steel strainer or a large slotted spoon.
6
Let onion rings drain on a half sheet pan lined with clean dry paper towels.
Maple-Coated Bacon
1
Maple-Coated Bacon
Line a half sheet pan with parchment paper. Carefully line bacon slices on the sheet pan, overlapping just a touch.
2
Sprinkle lightly with pure granulated maple sugar.
3
Bake in a preheated 400°F oven for 20–22 minutes, or until to your desired doneness.
4
Remove the hot sheet pan carefully from the oven. Use tongs to remove the bacon slices and place on a plate lined with clean paper towels to drain the fat. Let cool slightly.
Cheeseburgers
1
Cheeseburgers
Preheat your charcoal grill.
2
Carefully oil the grates of your grill. Wad up paper towels and tip them into corn or canola oil. Use tongs to hold the paper towels while thoroughly coating the grates with cooking oil.
3
Sear the burgers directly over the preheated coals until nice grill marks are on the bottom, about 4 minutes. Flip the burgers only once. Use a long-handled metal spatula to flip the burgers.
4
Once seared, move the burgers so they are not directly over the coals. Cover the grill and let the burgers cook until they are to your desired doneness. Use a meat thermometer to properly check the internal temperature.
5
Add cheese and cover the grill to let it melt. Toast the buns on the grill if desired. Watch the buns carefully, as they can quickly burn.
6
Remove the cheeseburgers from the grill and top with buttermilk fried onion rings, maple coated bacon, and drizzle with a little barbecue sauce. Enjoy immediately.
---
Ingredients
---
Maple-Coated Bacon
bacon

pure granulated maple sugar
Cheeseburgers
hamburger patties

salt and black pepper to taste

cheddar or gouda cheese

hamburger buns

barbecue sauce for topping
Buttermilk Fried Onion Rings
large yellow or sweet onions, sliced thinly

full-fat buttermilk

large eggs

all-purpose flour

smoked paprika

onion powder

garlic powder

ground black pepper

salt
For safe meat preparation, reference the USDA website.
---
Adventurous Eats
---
Take your taste buds outside their comfort zone with these unexpected twists on grilling favorites.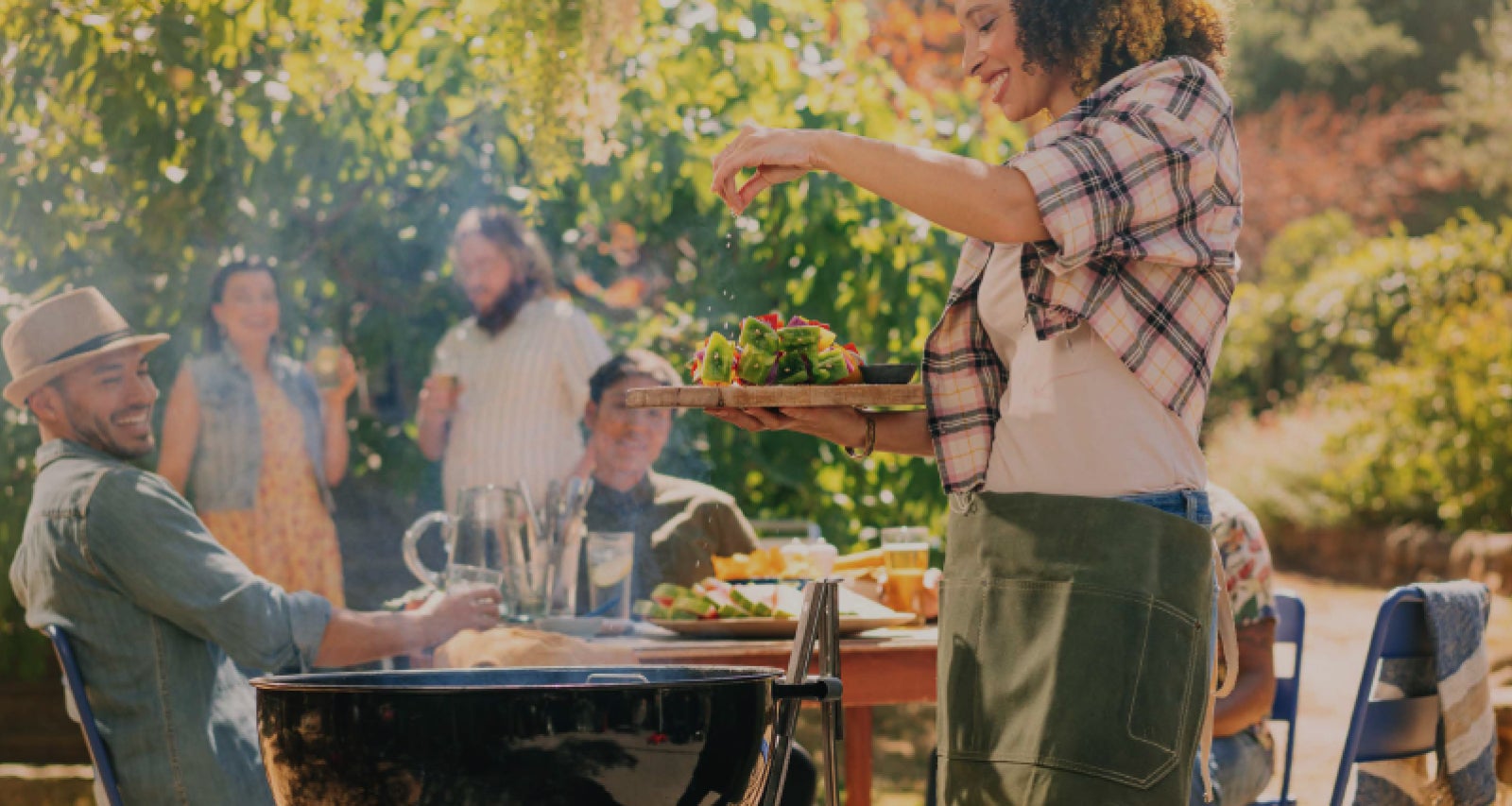 Light your fire with all new Kingsford® products.
Explore our full range of charcoal, pellets and flavor boosters to take your grilling to the next level.