Smoked Miso Roasted Root Vegetables
Write a Review
Read Reviews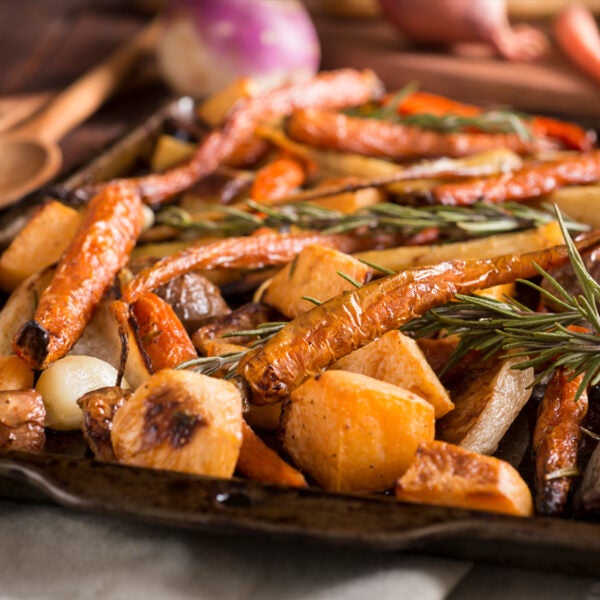 Yields:

8–10 Servings

Cook time:

45 minutes

Prep time:

15 minutes
Ingredients
1 pound carrots, scrubbed and cut into large chunks
8 medium beets, peeled and cut into thin wedges
1 large red onion, peeled and cut into wedges
olive oil
1 tablespoon Ben's Heffer Dust Rub
2 tablespoons Jody's Asian Persuasion Rub
3 tablespoons butter
2 cloves garlic, sliced
2 tablespoons miso paste
2 tablespoons mirin
1 tablespoon maple syrup
¼ teaspoon cinnamon
1 scallion, chopped
Instructions
Preheat the recteq grill or wood pellet grill to 450°F.
Arrange root veggies on a baking dish. Drizzle with olive oil and sprinkle with Heffer Dust Rub & Asian Persuasion Rub.
Roast the veggies in the oven for 45 minutes until crisp on the outside.
In the final 10 minutes of roasting time, make the glaze. Melt the butter in a saucepan over medium heat. Add the garlic and cook for 3 minutes. Whisk in the miso paste, mirin, maple syrup, and cinnamon. Bring to a simmer and bubble for 2 minutes.
Pour over the vegetables, toss, and arrange on a platter. Garnish with scallions if desired.