Kingsford® Wood Chips with Mesquite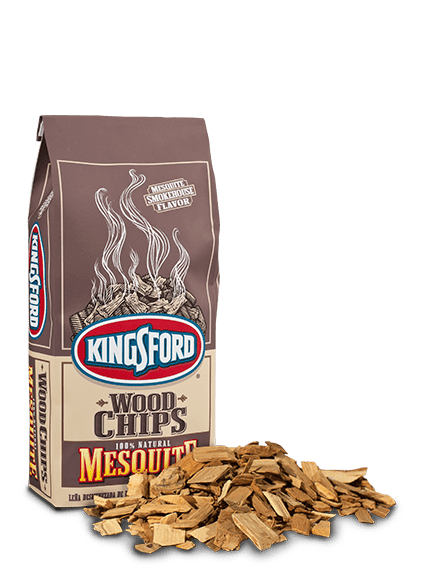 For authentic smokehouse flavor, add Kingsford® Wood Chips with Mesquite to your barbecue grill or smoker. Common in Southwest- and Texas-style barbecue, mesquite adds a smoky taste that complements red meats, poultry and lamb. A little goes a long way. To prevent a bitter taste, soak all chips in water for at least 30 minutes before adding to the coals. To dial up the mesquite flavor, simply add extra chips as you grill. Works well in combination with Kingsford® Original Charcoal or Kingsford® Charcoal with Mesquite. Available in a 2.3-pound bag.
Add real mesquite smoke flavor with Kingsford® Wood Chips with Mesquite.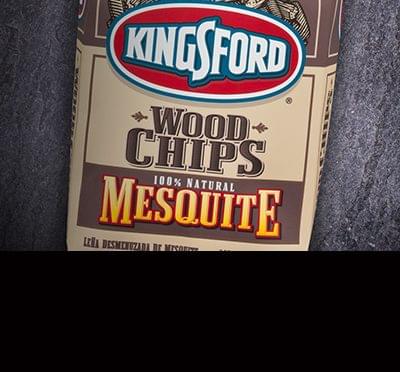 Kingsford® Wood Chips with Mesquite
1
Adds an authentic and delicious smoked taste

More chips can be added as you grill for heartier flavor
For Your Safety
• Never use gasoline to light charcoal.
• Do not add lighter fluid directly to burning or hot charcoal.
• Make sure ashes are cold before discarding.
• Never barbecue indoors.
• Barbecue away from flammable items, overhangs and trees.
• Store in a cool, dry place.
• California Proposition 65 Warning: Combustion (burning) of this product, like other cooking methods, produces carbon monoxide and other substances known by the State of California to cause cancer, birth defects or reproductive harm.