S.O.S® Grill Mates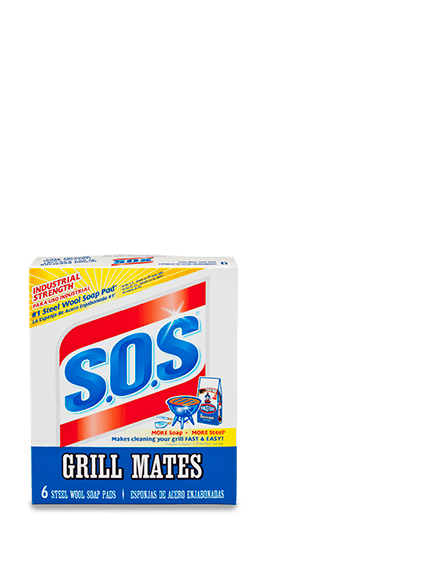 For heavy-duty tasks, S.O.S® Grill Mates gets the toughest jobs done — with more soap and more steel than regular soap pads! Designed to power through the toughest messes and greasy problems, S.O.S® Grill Mates makes cleaning your grill fast and easy.
Keep your grill grates spotless with S.O.S® Grill Mates.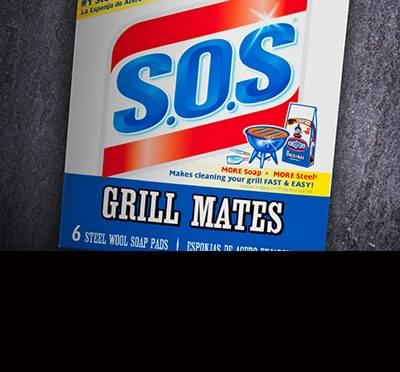 1
Makes cleaning grills fast and easy.

Industrial strength with more steel and soap than regular soap pads to cut through the toughest messes.

Also great for other heavy-duty tasks around the house—inside and out.
For Your Safety
• Allow coals to die out.
• Ensure grill is no longer hot.
• Brush off any loose grilling residue from rack with a grill brush.
• Wet S.O.S® Grill Mates Steel Wool Soap Pad with water and apply slight pressure to clean rack.
• Rinse thoroughly with water.