Kingsford® Hardwood Pellets — Signature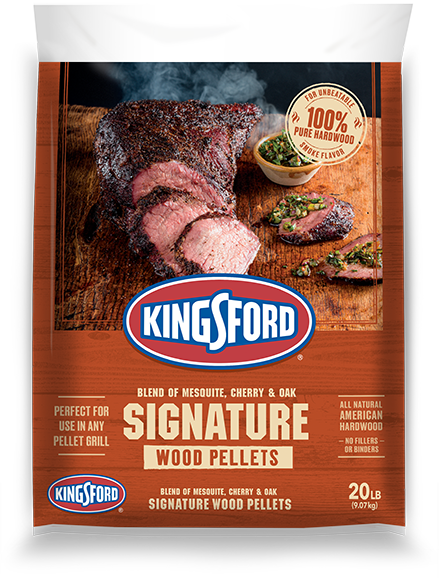 Now you can get Kingsford® quality flavor in any pellet grill, and fire up the real hardwood smoke you crave. This is the perfect blend of all-natural mesquite, cherry and oak wood, created exclusively by Kingsford to complement just about anything in your grill. Sweet, savory, delicious smoke flavor. No fillers. No binders. No preservatives. No bull.
This blend was created to add just the right smoke to hearty meats like ribeye, prime rib roast, short ribs and pork shoulder.
Get more hardwood smoke flavor in your pellet grill.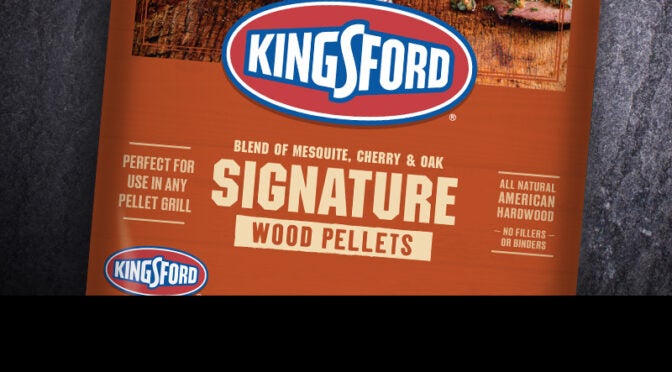 Kingsford® Hardwood Pellets — Signature
3
Pure Flavor Hardwoods

Great for Any Pellet Grill

Made in the USA
For Your Safety
• Never barbecue indoors or in an enclosed area.
• Make sure ashes are cold before discarding.
• Keep away from children and pets.
• Barbecue away from flammable items, overhangs and trees.
• Store pellets in a cool, dry place.
• California Proposition 65 Warning: Combustion (burning) of this product, like other cooking methods, produces carbon monoxide and other substances known by the State of California to cause cancer, birth defects or reproductive harm.