Step up to the plate
For simply creating a video, you can turn your little slugger into an All-Star!

All you have to do is grab your phone and record or upload video of your kid(s) playing backyard baseball. Then, select the voice-over filter of a real MLB® star or announcer and MLB® themed border to help knock it out of the park.
Let's Play Ball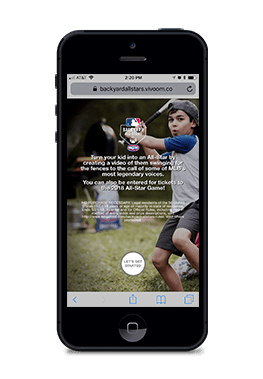 Major League Baseball trademarks and copyrights are used with permission of MLB Advanced Media, L.P. All rights reserved.